Video Marketing Services
Live Action and Animated Explainer Videos
Explainer videos can put you ahead of your competitors!
Can Animated Videos Work for Your Business?
We're excited to offer this new service. We can create animated videos for any business, organization, or individual professional in any location.
We're excited to offer this new service. We can create animated videos for any business, organization, or individual professional in any location.
"Video is the Black Belt of Social Media Marketing!"
Live Action Videos
On-location production for Boston's north shore businesses.
We handle the entire creative and technical process from concept development to scripting, shooting on site, post-production and the final cut of your video.
Business Promo
Radiant Electric:
Event Video
Amesbury Fireball Run:
Micro Documentary/Promo
Colby Farm Sunflowers:
Videos Are the Most Engaging Content on Social Media
To keep up with the online habits of your customers, and make sure your message
reaches them, video is a must for your website and social media campaigns.
But not just any video – Your videos need to:
be skillfully produced
have a compelling message
be integrated with your overall marketing strategy
As marketing experts, we'll help you with:
Leading-edge Video Strategies
Optimizing your YouTube Channel
Best practices for using Video on Facebook
Pinterest and Instagram tactics
Video for LinkedIn
Facebook loves video!
YouTube – second largest search engine!
What Are the Most Effective Uses of Video?
For a Company or Organization:
Website intro – engages visitors and initiates sales process
Promotional video – increase visibility & brand recognition
Content for social media publishing
Customer testimonials for your website
Demonstration of your products
Explanation of your services
Training for your staff or volunteers
Demo videos teach customers how to use your products
Your website's Frequently Asked Questions page
For Individual Professionals:
Professional Resume Video
Video Blog or "Vlog" Series
Projects and Case Studies you've managed
Client Coaching and Education
LinkedIn Profile Video
Presentations you've created
Art or Photography Portfolio Montage
Your Design Projects
We've Produced Local Viral Videos
What About Viral Videos?
This is the question on everyone's mind. It's almost impossible to "plan" a viral video, however, it's our experience that a well-timed creative concept that speaks directly to a target audience can result in a high number of views. We're happy to report that we've had a bit of success with "Local Viral" videos – we came up with some ideas that we thought were hysterical and luckily others thought so too!
One of our Local Viral Videos:
(
In 3 days
it received
over 11,000 views
on Facebook and is now over
33,000 views!
)
Newburyport - Lawn Chair Migration Route
Every year these lovely creatures are sighted feeding along High Street. They only stay a few days and it always seems to coincide with the annual Newburyport Yankee Homecoming celebration.
Posted by
Christine Green's Creative Factory
on Friday, July 31, 2015 -
Lawn Chair Migration Video
Here's another video we produced 2 months later. Not quite the splash of the previous video but over
8,000 local views isn't shabby.
The Secret Life of Pumpkin Spice - Amesbury & Newburyport
Local personalities from Amesbury and Newburyport share their astounding pumpkin spice adventures! We're more than pleased with the response and do consider this another
"Local Viral" video
.
Posted by
Christine Green's Creative Factory
on Wednesday, October 7, 2015 -
The Secret Life of Pumpkin Spice Video
Video is the perfect complement to our website solutions to strengthen your online presence
What Can Video Do for Your Company?
Let's discuss your video marketing options.
We can produce one video for your company or help you develop a Video Marketing Strategy that includes a series of videos to effectively get your message out to the world.
Get in Touch…
Our Video Production Process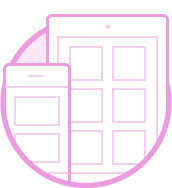 Initial Phone Consultation
You'll start with a phone conversation with video strategist, Christine Green. She'll learn about current marketing initiatives of your business and will offer recommendations for the best use of video. We'll submit a project proposal.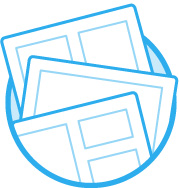 Research/Concept Development
We'll do whatever additional research is necessary to develop the marketing concept of your video(s). We'll then start planning and storyboarding your project and write the script.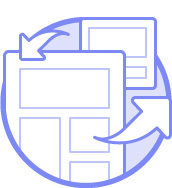 Final Script/Storyboard
You'll approve the script and we'll get started. The production steps will depend on the type of video we are producing. If an on-location shoot we'll schedule one or more on-site shoots. If an explainer video, we will perform our magic in the studio.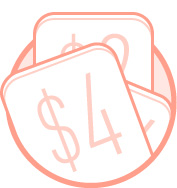 Final Cut
You'll review a rough cut of your video. We'll make any final edits and complete the project. We'll deliver your video. And if contracted, we'll assist with online marketing and lead capture strategies using video.